Police 
&

 Insurance Industry Compliant
We are SSAIB (Security Systems and Alarm Inspection Board) approved and TOPS Security Solutions Ltd are a Police and Insurance Industry Compliant company.
CONTACT US FOR A FREE QUOTE
Our friendly team will help discuss your needs and put together a package just for you.
Intruder Alarms in Swindon | Newbury | Reading | Maidenhead

TOPS Security Solutions Ltd install and maintain hundreds of insurance approved burglar alarms for domestic and commercial properties each year. We have the ability and experience to install wired, wireless or hybrid systems with the minimum disruption to you and your property. From Cottages to large Country Houses and from Shopping Centres to Schools we have successfully installed alarms in every possible setting.
We only employ engineers who can demonstrate the ability and understanding that is required to install intruder alarm systems to the highest standards. We are fortunate in that all of our team have originally gained their skills from experienced 'time served' engineers who have demanded the best. There are only some things that you can learn in a classroom – and installing an intruder alarm to an 18th century grade II listed house (for example) is not one of them! We firmly believe that experience is the key to an excellent installation.
| | |
| --- | --- |
| PROJECT SIZES | 1-500 Zones |
| PROJECT VALUES | £500 – £400k |
| TECHNOLOGIES | Wired / Wireless / Hybrid / Integrated / Systems / Monitored / Audible |
| SECTORS | Residential / Commercial / Public / Industrial |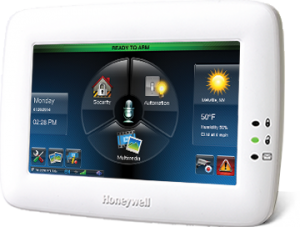 We provide security solutions to businesses throughout the Thames Valley and beyond. From business parks to retail chains with 100+ shops. We excel at adapting to the specific needs of each individual customer, so that they get the solution which is right for them.
Trust, being responsive to questions and queries, carrying out work with minimal disruption and flexibility, together with good value for money are some of the key things that our customers look for and it is these things that we keep at the forefront of our business.
We can help any new customer from the initial system design stage right the way through to handover and ongoing servicing and support.
Survey & Design
Liaise with third parties – Insurers, Police, Managing Agents etc…
Installations / Take-Overs
Various Maintenance Packages
All types of Alarm Monitoring
24hr Emergency Engineer Support
To install an alarm in a house properly will most probably require that the carpets (if fitted) on the 1st floor will have to come up (although maybe not completely) and furniture will have to be moved. But rest assured, we have the experience to put things back as we have found them.
If you just can't bear the thought of your carpets coming up there is a solution! we can install a wireless burglar alarm system which obviously negates the need for cabling (although some of our systems will still require a small amount of cabling). Until recently 'wireless' alarms were treated with a bit of skepticism and sometimes this was quite rightly justified as some systems proved to be unreliable and problematic. Now the UK seems to be following the rest of Europe and the USA in developing, producing and marketing excellent 'wireless' systems which are on a par with more traditional 'wired' systems.
Go a few years back and you would really need a good reason to go 'wireless''. Now we are happy to offer both, and it really is down to personal preference – some people like the thought of a physical 'wired' link to each device and the fact that you don't need to change all of those batteries (although it is not that often) others don't mind that so much, and love the fact that we just need to program each device to the panel and then fix it into position! The price is usually very similar to, as although the 'wireless' equipment is more expensive to buy, the amount of labour required to install it is less.
A few of our preferred Partners & Suppliers…
We use Honeywell's 'Galaxy' range of control panels on our larger scale domestic and commercial installations that require a high degree of integration and flexibility.
ADI Gardiner are on hand to supply us with all necessary security equipment at a moments notice. They have a large branch in Theale, Reading with most parts available off the shelf. Being part of a national company also means that the more specialist parts are still usually only 24hrs away from any of their other branches across the country.
We are registered and certified by the SSAIB (Security Systems and Alarms Inspection Board). This involves regular inspections of both the administration of the company and also the physical 'installations' that we carry out to make sure we are working to all current UK and European regulations and standards.
SMS provide all of our alarm monitoring services 24hrs a day 365 days a year. They have gained NSI Gold status and are one of Europe's largest independent Alarm Receiving Centres (ARC's)
We use CSL's Dual Path signalling devices (Dualcom GPRS G2, G3, G4 and Fire) and have done for many years now. The devices are very good, easy to use and reliable, and their support, back-up and speed of delivery is first class.
We supply and install a variety of intruder alarm equipment from Risco, from the Gardtec range of control panels through to the Agility Wireless system. We also predominantly use Risco detection devices when designing and installing systems.
Other areas we specialise in…
Farm, Estate 
&

 Equestrian Security
Agriculture is a major sector within the Thames Valley and surrounding areas, and farms and estates still suffer from high levels of targeted crime. We work with a large number of farms and estates in the area, offering effective security solutions to these quite specific environments.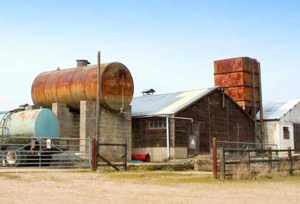 School/College Security
We provide security systems to many of the areas Nurseries, Schools and Colleges, and whilst they are not too dissimilar to a business there are a few ways in which we work differently with schools such as working out of hours or restricting work to holiday periods.
New Build 
&

 Site Security
We work with a number of both large and small building and housing developers by providing security systems to new-builds and refurbishments. Being flexible, quick to react and able to work efficiently with the minimum of fuss are all key things that we excel at. We can carry out 1st fixing, 2nd fixing, complete installations and also temporary 'site' security systems.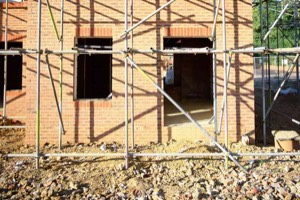 We also install security systems to… Doctors Surgeries, Dentists, Gyms, Pubs, Nightclubs, Golf Clubs, Football Clubs, Rugby Clubs, Churches, Petrol Stations, Workshops, Museums, Power Stations, Electricity Sub-Stations, Business Parks and Hospitals…
Quick Contact Form
Simply fill out the form below and we'll call you back asap

Reading
TOPS Security Solutions Ltd
16 Norcot Road
Tilehurst
Reading. Berkshire RG30 6BU
Telephone
Reading 0118 374 0177
Out Of Hours 02392 242332
Swindon (HQ)
TOPS Security Solutions Ltd (Head Office)
Unit 17 Star West
Westmead Industrial Estate
Swindon. Wiltshire SN5 7SW
Telephone
Swindon 01793 616626
Out Of Hours 02392 242332
Maidenhead
TOPS Security Solutions Ltd
Unit 19a Lower Mount Farm
Long Lane
Maidenhead. Berkshire SL6 9EE
Telephone
Maidenhead 01628 200102
Out Of Hours 02392 242332